Multi agency toolkit, incident management and location coordination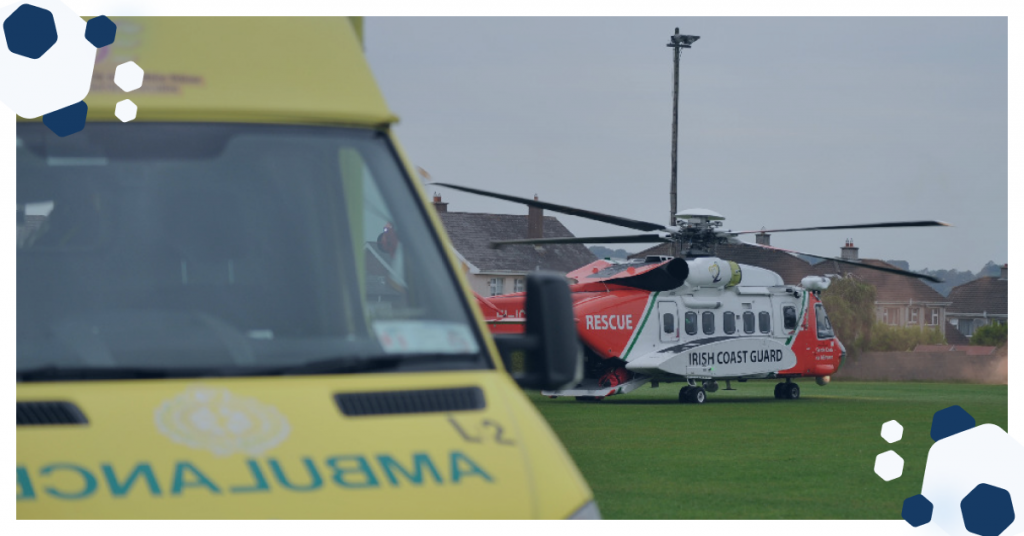 What is AeroMedical?
The Aero-Medical module is a custom software application developed by OpenApp which is used by the Health Service Executive (HSE) Aero-Medical Services, the Air Corps and the Irish Coast Guard . It consists of user-interface/screens showing real-time availability of air resources, brings together multiple data sources to enable the operator with to rendezvous air and ground assets so that patients are safely and rapidly transported to specialist facilities for time-critical care e.g. trauma, coronary, stroke or transplantation. A Username and Password is required for access and is restricted to locked-down Internet Protocol (IP) addresses or through security certificates.
An award-winning SMS service has been developed as part of this application which allows an operator to send a text message to a person involved in an incident, this lets them to pass their GPS location to emergency services. The patient shows up on a map so the operator can see their location with a high level of accuracy. This has been used to accurately pinpoint the call in remote or isolated areas. It effectively takes the "search" out of "search and rescue".
Objectives
Enable On-call Aero-Medical Services To Locate Safe Landing Sites For Time-critical Patients
No way of easily locating people, 35% non-unique addresses in Ireland.
Visitors to areas, especially in the case of people getting lost in an unfamiliar area, had no way of telling the emergency operator their location.
There are multiple coordinate systems in use between Ordnance Survey Ireland, Google, hand-held GPS systems, mobile phone manufacturers. OpenApp were tasked with a the challenge of showing all in one interface to accommodate these different methods of locating patients.
Within the first weeks of operations, a helicopter was grounded by a low voltage ESB cable which was too small to be shown on paper maps which the pilots / navigators used in flight. An additional requirement was to be able to plan safe landing locations taking frequently updated ESB cables into consideration and showing on a digital map interface.
The Solution
Flexibility- Emergency response units are constantly looking to improve performance and processes, the technology used is modular and scalable and can be customized to serve future changing requirements.
Security- The system has been developed in accordance with GDPR and ISO 270001 security standards. A whitelisted IP address (computer location)is required. A registered username and password is then required for access. This all protects confidential case details and restricts access to those staff who need to inform real-time emergency decisions.
Location - The Locateme112 module sends an SMS link sent from the Emergency Operator to the caller's phone. This then returns the GPS location with a high degree of accuracy. This is then displays the position on our mapping interface for Emergency Services. This allows for reduced ETA's resulting in quicker provision of timely medical care for the patient.
Coordination- In 2012, with a newly added military helicopter resource for transport of critical condition patients, custom technology was needed to help utilise/co-ordinate this added emergency response capability to optimize its deployment.
Safety: Ensuring safe landing zones for Helicopters- At bi-monthly intervals OpenApp update the system is ESB's most up to date overhead power cables, this is displayed on the mapping interface. This allows pilots to plan the closest safe landing place and are always aware of the proximity of hazardous electrical infrastructure to a patient's location.
Key Features
ESB overhead line data, over 1m overhead lines on the system.
Real-time aircraft tracking, Coast Guard, Irish Air Corps, private helicopter service.
350,000 surveyed landing sites nationally.
Aircraft landing zones and temporary landing site identification.
Printed data sheets for every call with obstacle data and landing zone technical details.
Eircode integration.
Realtime aircraft tracking.
AIS Decoder module.
Coordinate transformation.
Locateme112 award winning SAR functionality.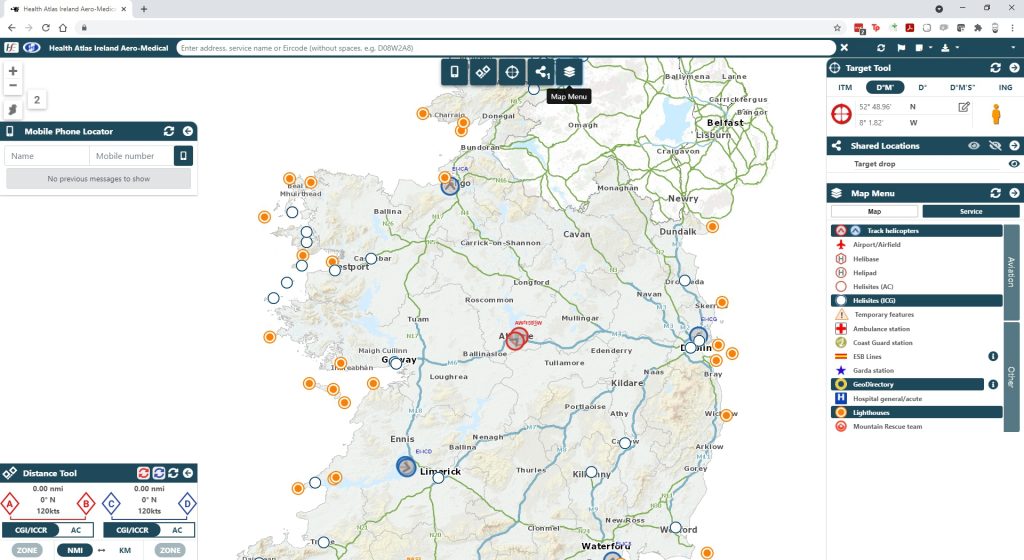 Statistics
The system holds numerous datasets including
75,000 High voltage overhead lines
1,000,000+ Medium & Low voltage overhead lines
2,313,218 Geodirectory address points
2,500 service features (Hospitals, Garda stations etc)
5,000 Heli-sites with associated datasheets
30,000 Motorway markers & ERT features
68,000 OSI Gazetteer points
To find out more about how Geographic Analysis can help your decision making processes, or to talk to us about similar work you may be undertaking, contact us here
Sorry, we couldn't find any posts. Please try a different search.
IQVIA (NYSE:IQV) is a leading global provider of advanced analytics, technology solutions and contract research services to the life sciences industry dedicated to delivering actionable insights. Learn more at www.iqvia.com.