Clinical Patient Management -ERNs
OpenApp in collaboration with DG Sante and the European Commission have developed software to provide a breakthrough for rare and low prevalence disease care throughout Europe.

European Reference Networks (ERNs) are virtual networks bringing together healthcare providers across Europe to tackle complex or rare medical conditions that require highly specialised treatment and a concentration of knowledge and resources. They are being set up under the EU Directive on Patients' Rights in Healthcare (2011/24/EU), which also makes it easier for patients to access information on healthcare and thus increase their treatment options. In practice, ERNs will develop new innovative care models, eHealth tools, medical solutions and devices.
They will boost research through large clinical studies and contribute to the development of new pharmaceuticals, and they will lead to economies of scale and ensure a more efficient use of costly resources, which will have a positive impact on the sustainability of national healthcare systems, and for tens of thousands of patients in the EU suffering from rare and/or complex diseases and conditions.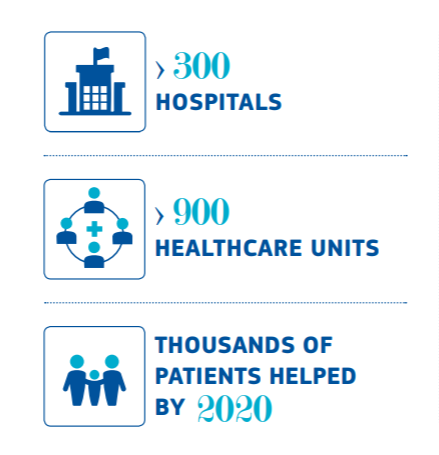 Sorry, we couldn't find any posts. Please try a different search.
IQVIA (NYSE:IQV) is a leading global provider of advanced analytics, technology solutions and contract research services to the life sciences industry dedicated to delivering actionable insights. Learn more at www.iqvia.com.