OpenApp has developed a number of patient registries for rare and chronic diseases. While all diseases have their own requirements and nuances, they have a common need to assess patient care, improve care pathways and encourage research to further understand their disease and perhaps, undergo clinical trials. OpenApp's flexible platform supports end-to-end requirements.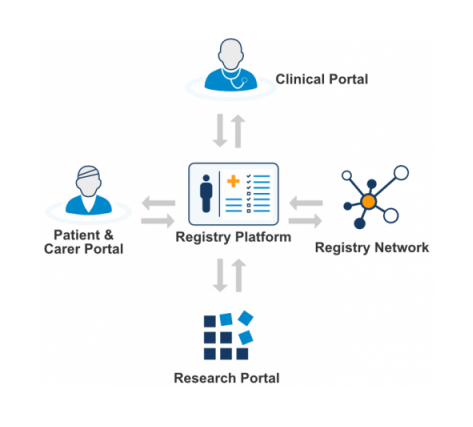 Core Patient Registry Features
Collect and Manage Flexible Patient Data Sets

Examples include demographic data, medical history, genetic profiles, diagnostic report, medication, adverse events, and more.
Suitable for Natural History and Observational Studies
Migrate Existing Data Sources
Clinical Reported Data for Healthcare Professionals
Electronic Case Report Forms (eCRF)
Enrollment and Baseline Forms
Encounter and Follow-up Forms
Patient Reported Outcome Measures  (PROMs)
Configure Access By Clinical Centre
Healthcare Professional Dashboards
Patient Reported Data for Patient Organizations
Participant (Self-)Enrollment
Customise Consent. For example by registry participation, trial contact, contribute anonymously to research
Segment by Patient Cohort
Email Communications by Cohort
Registry Manager Dashboards
Research Study Manager Features
Adhoc and Pre-Configured Query Reports
Data Export (.csv, excel, CDISC)


OpenApp Takes Part in Epidermolysis Bullosa/ERN Registry Meeting OpenApp is delighted to take part in an ERN Working Group on Wednesday, 8th June. Representatives from all over Europe will converge in Dublin as part of the proposed ERN for Rare and Undiagnosed Skin Diseases to discuss creating a collaborative…
Read More
Avoca House,
189-193 Parnell Street,
Ireland.
D01 H578
Copyright © 2022 OpenApplications All rights reserved.
OpenApplications Consulting Ltd. Registered in Ireland No. 355595