Job Vacancies

Due to our continued expansion, we are hiring an experienced Product Owner, Application Programmer and a Senior Application Developer.  At OpenApp, we offer a promising career with opportunities to progress within the company.
All roles are an essential part of our future growth.
OpenApp is an exciting software company providing IT solutions to the healthcare industry. A pioneer in creating patient centric, rare disease registry software, it has been developing solutions in health data analytics and intelligence including geo spatial analysis for almost two decades.
For more information on the role, please visit our Careers page.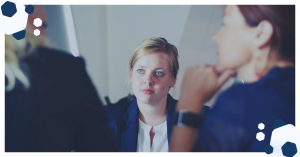 Geospatial Needs Analysis = Right Service In The Right Place Historically, new mental health staff were hired on a national basis and assigned to their nearby Community Healthcare Organization (or CHOs). While additional resources were welcome, this approach ignored community need in regards to the right services provided by the…
Read More
Avoca House,
189-193 Parnell Street,
Ireland.
D01 H578
Copyright © 2021 OpenApplications All rights reserved.
OpenApplications Consulting Ltd. Registered in Ireland No. 355595