The right service in the right place, meeting changing requirements, growth with geographic analysis.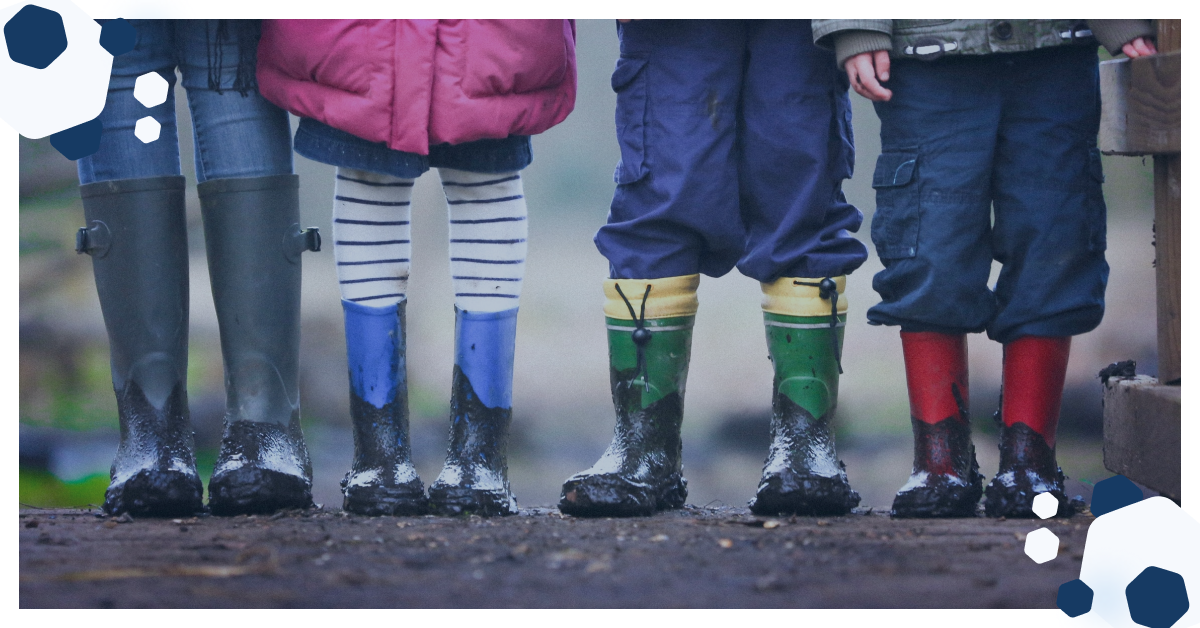 From Anecdotal to Geolocation Decision
A national charity was concerned that their intervention was no longer required in the locations their offices were situated. OpenApp were approached to carry out geographic analysis and report on their operating regions and catchments. The leadership of this organisation hypothesized that the service requirements in the areas they initially served had matured from an 'emergency intervention' phase, which was their starting point, to a level which they were no longer serving local children. They were, in fact, running a bus service to satellite locations to bring clients to their buildings.
Charity Situation Analysis
OpenApp were asked to map and profile both the surrounding areas and a custom dataset containing an address list of the people being served by each centre. The goal of this exercise was to find answers to the following questions:
Can the charity profile areas for both the population they serve via the bus service as well as the surrounding population to each building location?
Can the locations be sorted with a provision ratio that can gauge effectiveness of the services, leaving subjective outcomes aside?
Is there a method that can be used to identify cohorts who would benefit from service provision?
Can OpenApp identify the catchment areas being served where buildings are situated?
Can we estimate the population in 5, 10, 15, 20, 25 year increments to allow for generational planning, and then use those estimates to determine the likely cohort size in each of these areas?
Can we model a scenario such as the event of a service relocation and the potential reach and impact of this relocation?
Informing Community Provision
As a result, OpenApp developed reports on all locations in question, then sorted and modelled those areas with potential service requirements in the near and middle future. These reports identified the poorest performing centres with regard to client reach. Following these reports, we began modelling a future scenario with three potential new centre locations, incorporating the Haase & Pratschke Affluence and Deprivation index. The final report on new centre locations informed the consideration of future service provision.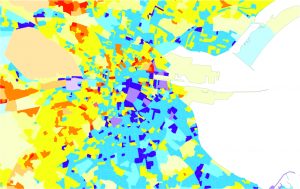 Methods in this Charity Analysis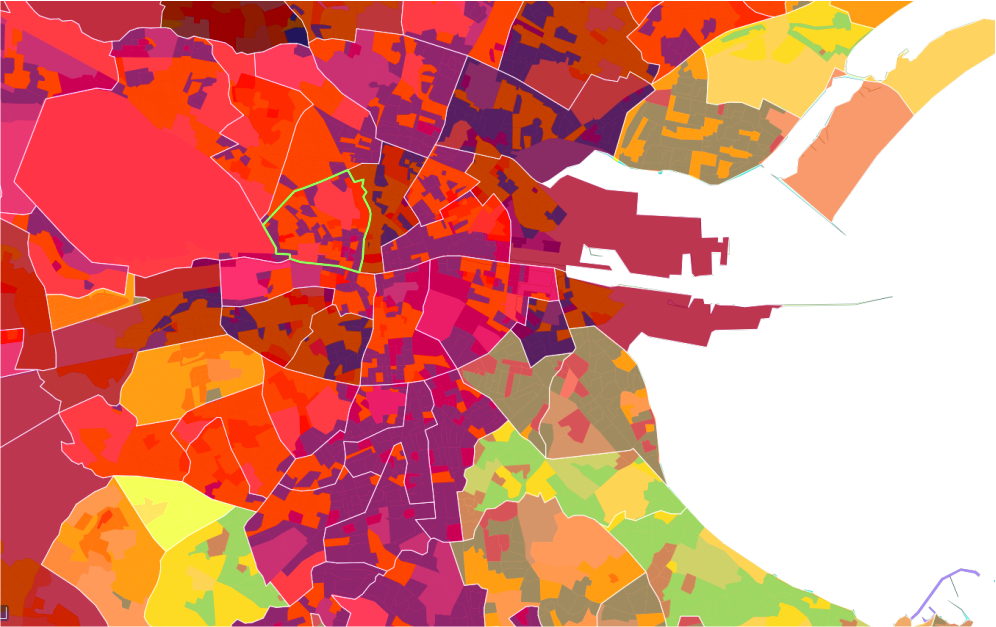 OpenApp incorporated multiple methods in the analysis including
Custom building locations incorporated into geographic analysis of existing and proposed buildings.

Catchments defined by both Euclidean distance and as proportion of Small Areas.
Haase Pratschke Index applied on a small area basis and built up again to custom boundaries to match catchment reach.
OpenApp developed a methodology to project population levels, yearly up to 2045, which was approved by the Central Statistics Office
All of the above was incorporated into the reporting mechanism and methods and outcomes were included.
Numerous scenarios were modelled against potential building locations.
Customer service provision datasets incorporated and validated / Re-allocation of services forming a robust decision support structure for management to carry out their analysis whilst reinforcing anecdotal evidence with factual data.
To find out more about how Geographic Analysis can help your decision making processes, or to talk to us about similar work you may be undertaking, contact us here


To celebrate Rare Disease Day 2023, which takes place on the 28th of February, we are changing our colours and showing our support for the Metachromatic Leukodystrophy Disease (MLD) Support Association UK. OpenApp have been working MLD support Association UK for many years under our Rare100 CSR scheme, a Corporate Social Responsibility (CSR) initiative run in 2018.
Read More
Avoca House,
189-193 Parnell Street,
Ireland.
D01 H578
Copyright © 2022 OpenApplications All rights reserved.
OpenApplications Consulting Ltd. Registered in Ireland No. 355595