Hany Mina to Speak at HISI17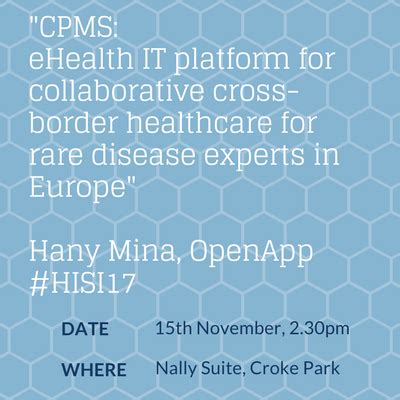 Hany Mina will take to the stage at HISI17 with a talk entitled – CPMS: eHealth IT platform for collaborative cross-border healthcare for rare disease experts in Europe.
OpenApp won the tender from DG Sante last November to develop the Clinical Patient Management System for 24 ERNs across 24 thematic or disease groupings. It's a game changer in the provision of rare disease healthcare across Europe. Now, 900 centres will be connected with consultants and medical professionals now able to discuss patients in a safe, secure, virtual environment.
Hany Mina who is the OpenApp project manager for the CPMS will talk about the process, the features and the outcome of the CPMS.
If you have an interest in patient centric care and how a platform can help the 30 million people suffering from rare diseases across Europe, then head along at 2.30 to the Nally Suite.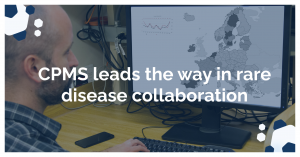 Clinical Patient Management System for European Reference Networks: A Case Study The Clinical Patient Management System (CPMS) is a virtual consultation platform which enables healthcare professionals to present patient cases and collaborate with other healthcare professionals to provide diagnosis, care and treatment across borders. What are the European Reference Networks?…
Read More
Avoca House 189-193,
Parnell Street.
Dublin 1, Ireland.
D01 H578
Copyright © 2021 OpenApplications All rights reserved.
OpenApplications Consulting Ltd. Registered in Ireland No. 355595