Launch of Patient Registry for Pulmonary Lung Fibrosis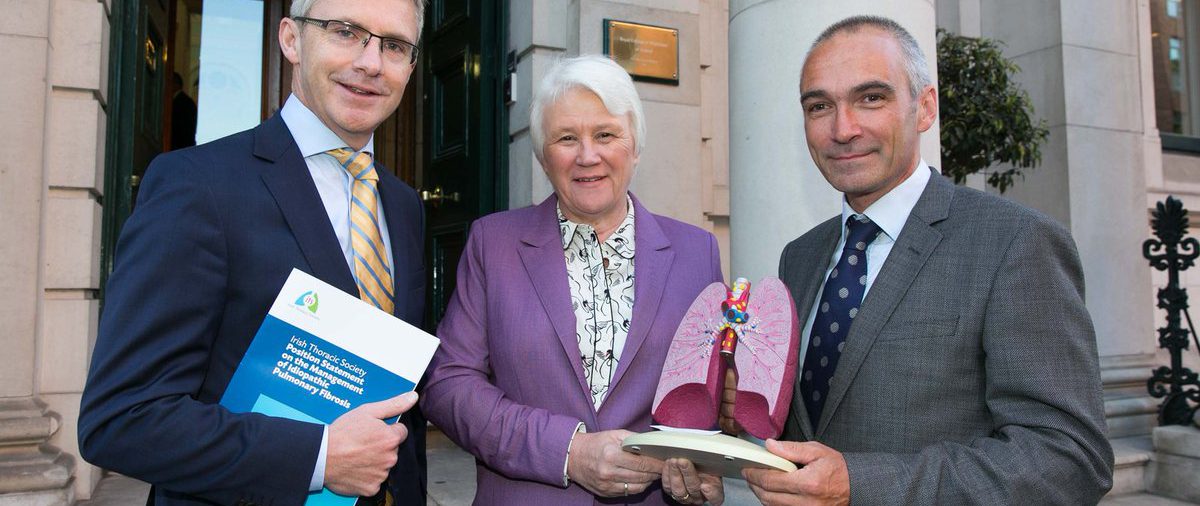 OpenApp was delighted and proud to attend the launch of the Irish Lung Fibrosis Registry (ILD Registry). OpenApp have worked with The Irish Thoracic Society to deliver a customized patient registry built upon our registry platform. The launch was held in the fitting setting of Dun's library in The Royal College of Physicians Ireland which contains over 20,000 medical volumes, some dating from the 16th century.
The registry and position statement launched by the Irish Thoracic Society are intended to increase knowledge and improve patient care in Ireland, including understanding the prevalence and outcomes of Interstitial Lung Disease (ILD) and Idiopathic Pulmonary Fibrosis (IPF) in Ireland.
Idiopathic pulmonary fibrosis (IPF) – more commonly known as lung fibrosis is a chronic disease that leads to the development of scar tissue (fibrosis) in the lungs. It is more commonly known as lung fibrosis and there is no known cause. The condition is terminal - life expectancy from the time of diagnosis is usually between two and five years.
Around 1,000 people in Ireland are living with the condition, and some 400 new cases are diagnosed every year. Evidence suggests that death rates for IPF in Ireland are above the EU average.
Minister Catherine Byrne spoke passionately for the launch of this rare and chronic disease registry, highlighting how the registry will increase research for patients benefit. Also speaking were Dr Ross Morgan and Professor Anthony O'Regan who also spoke to the launch of the position statement. Prof O'Regan insisted that it is 'incumbent on the health service to act urgently' to resource all centres of expertise in lung fibrosis to the required standards. Gathered within the room were over 50 supporters of the registry launch including Professor Ed McKone (Former Director of The European Cystic Fibrosis Society Patient Registry), patient advocates, clinical leads, Clinical Nurse specialists and physiotherapists.
Close working relationship
OpenApp have worked closely with the Irish Thoracic Society to develop the ILD registry to meet their patient registry and research needs. Built upon OpenApp's Clinical Insight registry platform, it enables clinicians and researchers capture high quality, reusable data to improve research and assist with quality care pathway design and assist research for a cure. The registry enables secure data collection from eight specialist HSE respiratory clinics in Ireland.
Congratulations to the Irish Thoracic Society, in particular Prof Anthony O'Regan and Suzanne McCormack for your continuous commitment and endeavor to deliver the patient registry which will be a valuable resource for years to come.
See related Media:
Irish Thoracic Society - Launch of Position Statement and Patient Registry for Pulmonary Fibrosis
Irish Health - Lung disease centres need more staff, resources
The Times - 'Cinderella' of lung disease needs support, say doctors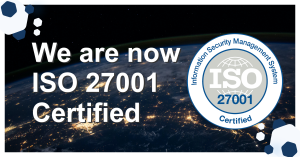 OpenApp are delighted to announce that we have now attained ISO27001 certification through a huge amount of collaborative effort by our team. This has been a goal of the company for many years, we have always strived to provide the most secure systems and services so achieving this accreditation is a massive affirmation of the work the team has been continuously doing over the years……
Read More
Avoca House,
189-193 Parnell Street,
Ireland.
D01 H578
Copyright © 2022 OpenApplications All rights reserved.
OpenApplications Consulting Ltd. Registered in Ireland No. 355595