OpenApp awarded European Cystic Fibrosis Patient Registry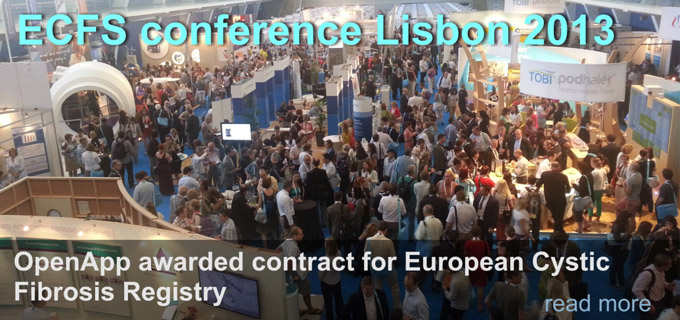 In March 2013, OpenApp welcomed six members of the European Cystic Fibrosis Patient Registry to our Dublin office to sign and commence the development project for their new ECFSTracker application.
 OpenApp beat off competition by way of tender and a presentation session with the design of a customised OpenApp eHealth product. ECFSTracker is a customisation of the Boston Children's Hospital Indivo PHR project with additional Django features.
After a successful project kick-off meeting, OpenApp began several development sprints, releasing the foundation blocks to the ECFS project team test system. This included patient Annual summary's, both centre data collection format and external data take on along with standard reporting across both types of data.
With development at this early but key stage, OpenApp were invited to present at the Annual ECFS conference in Lisbon (June 2013). While in Lisbon, OpenApp made two presentations; the first to the ECFS patient registry working group, and the second to a larger group of all participating countries within the registry. The initial development received many positive comments with users eager to use the final system.
Currently the project is closing out development and implementing UAT changes. The full development project is proposed to be rolled out to three Beta countries, each of three different use cases in the coming months.
When 'Live', the system will encompass a new user friendly Cystic Fibrosis Patient Registry for:
20 countries (possibility to add additional countries as more wish to participate) with multiple centre's in many countries.
Features
System caters for different use cases based on whether countries have existing Cystic Fibrosis systems in place or not.
Patient encounter recording – clinical readings

Ability to generate annual summary across all patients at the push of a button using encounter data.

Ability to upload data from external systems, allowing data take on and reporting in uniform fashion.

Variety of reporting levels and graphs – patient level, centre level, country level up to European level.

Ability to share records between centres within a country to allow dual centre attendance

Simple user interface – minimal training

Browser based, remotely managed and updated reducing reliance on local hospital IT
For more information contact:
Mel McIntyre (Managing Director and System Design, OpenApp)
Fiona Aherne (OpenApp ECFSTracker Project Manager)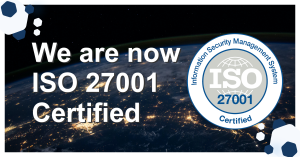 OpenApp are delighted to announce that we have now attained ISO27001 certification through a huge amount of collaborative effort by our team. This has been a goal of the company for many years, we have always strived to provide the most secure systems and services so achieving this accreditation is a massive affirmation of the work the team has been continuously doing over the years……
Read More
Avoca House,
189-193 Parnell Street,
Ireland.
D01 H578
Copyright © 2022 OpenApplications All rights reserved.
OpenApplications Consulting Ltd. Registered in Ireland No. 355595