Last week the Client Engagement team and MD Con Hennessy attended World Orphan Drug Congress in Barcelona, Spain.
21.11.2019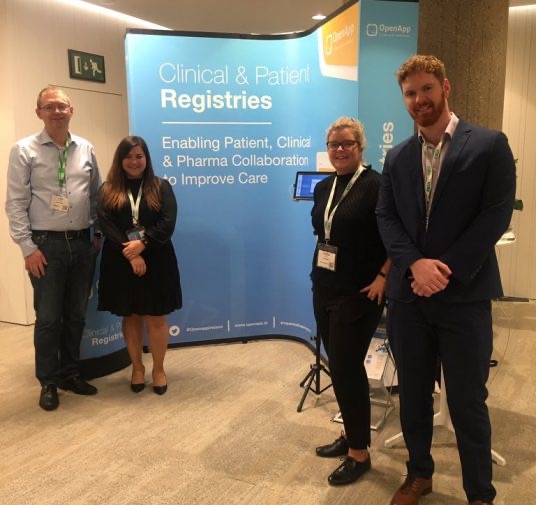 Now in its 10th year, WODC has become one of the largest and well-established events on rare diseases and orphan drugs within Europe, catering for patient advocacy groups, regulators, and industry from across the continent.
Con Hennessy, our MD was invited to give a talk about "Ingredients for a Successful International Registry" on Day two of the Congress.
The first day of the conference passed by in a blur of activity. As this was our first year exhibiting, it enabled us to have lots of conversations with new friends and virtual friends which we know from Twitter.
So many people stopped by our stand, attracted by our new colours and messaging. It was great to be able to share with individuals and organisations our work on patient registries, clinical registries and pharma-sponsored registries. We gave demonstrations of our software so people could really see for themselves how robust our platform truly is.
(If you missed a demonstration and would like to see it for yourself, please get in touch with us).
Day two began like day one - busy with conversations. Only on Day 2, Con took to the stage where he outlined three key areas to get started when 'Creating a Successful International Registry'.
He began with "Registries are patient stories translated into useful data" and spoke about having a vision of your registry, getting stakeholders involved right through to developing and sustaining a registry.
Over all, we had a super time at the Congress. We met old friends and made new ones.
If we didn't get a chance to meet, please do not hesitate in contacting us. We'd love to hear from you.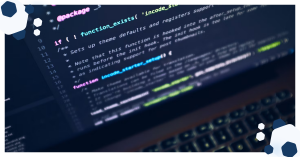 Combining the development efforts and the ongoing maintenance of your software is key to ensuring that you have a robust and constantly improving and evolving solution.
Having a software maintenance plan is just as important as the initial development. Professionally managed maintenance allows for the continual improvement and adaptation to changing business needs and technological advancements.
Read More
Avoca House,
189-193 Parnell Street,
Ireland.
D01 H578
Copyright © 2023 OpenApplications All rights reserved.
OpenApplications Consulting Ltd. Registered in Ireland No. 355595