OpenApp Takes Part in Epidermolysis Bullosa/ERN Registry Meeting

OpenApp is delighted to take part in an ERN Working Group on Wednesday, 8th June. Representatives from all over Europe will converge in Dublin as part of the proposed ERN for Rare and Undiagnosed Skin Diseases to discuss creating a collaborative patient registry.
As part of the European Reference Network, an eHealth committee has been established. They are bringing together representatives from Ireland, UK, Italy, France and Germany to discuss principles and milestones of creating a collaborative approach to creating an EB registry.
The group aims to support the needs of the clinical groups within the proposed ERN by proposing a collaborative approach that recognises the achievements and sovereignty of existing information systems (for example patient registries).
Good informed decisions can only be made based on the quality and availability of information and data that one has. The importance of creating an EB patient registry is essential. The EB registries can influence many of actions, help the better understanding EB causes and natural history, influence research development, select patient's involvements in trials and monitor the trials success.
A key enabler of ERNs, which we have written about, will be strong eHealth-focused IT platforms to enable, for example, videoconferencing, image sharing, outcome measurement, research and clinical trial facilitation.
We will discuss our patient-centred platform which encompasses patient, clinical, trials and genetic portals. It's inter-operable with in-built consent and governance which is a key concern for organisations looking to create a registry, in particular for an ERN.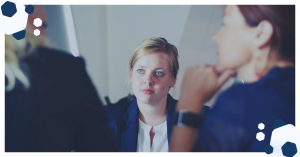 Geospatial Needs Analysis = Right Service In The Right Place Historically, new mental health staff were hired on a national basis and assigned to their nearby Community Healthcare Organization (or CHOs). While additional resources were welcome, this approach ignored community need in regards to the right services provided by the…
Read More
Avoca House,
189-193 Parnell Street,
Ireland.
D01 H578
Copyright © 2021 OpenApplications All rights reserved.
OpenApplications Consulting Ltd. Registered in Ireland No. 355595