OpenApp Takes Part in Epidermolysis Bullosa/ERN Registry Meeting

OpenApp is delighted to take part in an ERN Working Group on Wednesday, 8th June. Representatives from all over Europe will converge in Dublin as part of the proposed ERN for Rare and Undiagnosed Skin Diseases to discuss creating a collaborative patient registry.
As part of the European Reference Network, an eHealth committee has been established. They are bringing together representatives from Ireland, UK, Italy, France and Germany to discuss principles and milestones of creating a collaborative approach to creating an EB registry.
The group aims to support the needs of the clinical groups within the proposed ERN by proposing a collaborative approach that recognises the achievements and sovereignty of existing information systems (for example patient registries).
Good informed decisions can only be made based on the quality and availability of information and data that one has. The importance of creating an EB patient registry is essential. The EB registries can influence many of actions, help the better understanding EB causes and natural history, influence research development, select patient's involvements in trials and monitor the trials success.
A key enabler of ERNs, which we have written about, will be strong eHealth-focused IT platforms to enable, for example, videoconferencing, image sharing, outcome measurement, research and clinical trial facilitation.
We will discuss our patient-centred platform which encompasses patient, clinical, trials and genetic portals. It's inter-operable with in-built consent and governance which is a key concern for organisations looking to create a registry, in particular for an ERN.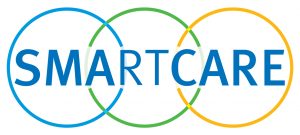 This exciting initiative combines collecting real-world patient data by neurologists, clinicians and patients to enable clinical research and engagement of spinal muscular atrophy patients receiving treatment.
SMArtCARE is a multi-year joint initiative of neurologists, paediatricians, and patients with spinal muscular atrophy (SMA). Spinal muscular atrophy refers to a group of rare genetic diseases resulting in muscle wastage and weakness. Symptom onset can be seen in both children and adults but the most severe form typically presents in children under 18 months old. Until recent treatments survival past childhood was unusual.
Read More
IQVIA (NYSE:IQV) is a leading global provider of advanced analytics, technology solutions and contract research services to the life sciences industry dedicated to delivering actionable insights. Learn more at www.iqvia.com.