OpenApp Support FOSS4G Global Open Source Conference Bid to Dublin

We are firm supporters of the open source movement worldwide.
And it is with that background that we are delighted to support the bid to bring FOSS4G (Free and Open Source Software for Geomatics) to Dublin in 2016.
FOSS4G (Free and Open Source Software for Geomatics) is the annual global conference and gathering organised by OSGeo. The first FOSS4G conference was held in Switzerland in 2006 and it has grown in popularity since then.
The bid for the hosting of FOSS4G 2016 would celebrate the conference's 10th anniversary. This is significant for many reasons, none more so than the fact that those ten years have probably witnessed the greatest technological changes and advances in Geography, geomatics and ICT in human history.
The proposal to host FOSS4G 2016 aims to attract over 1,000 delegates to Dublin including many sponsors and exhibitors from Ireland and beyond. The conference will be spread over one week in August 2016 with the main conference being staged over three week days. Teaching and learning workshops on FOSS4G tools and software and community outreach activities and hackathons will be held before the main conference with additional code sprints, hackathons and geo-gatherings also taking place after the main conference. We are engaging with many companies based in Dublin and Ireland and volunteer groups to not just deliver a conference but make this a milestone whole-community event which will provide a lasting legacy for FOSS4G and OSGeo for many years to come.
FOSS4G 2016 aims to carry on the wonderful traditions of previous FOSS4G conferences in providing a focal point for a global gathering of experienced FOSS4G developers and enthusiasts, users and supporters of FOSS4G in government, academia, industry and local communities, open data and open software activists and anyone interested in geographic data and information.
As we've developed the Health Atlas Ireland in collaboration with the HSE, which is regarded as one of the largest deployments of open source software by the Irish government, we would be delighted to see FOSS4G come to Ireland.
Right now, the proposal has been submitted to the powers that be. As soon as the organisers know, we'll know. If you have any further questions about FOSS4G, contact Peter Mooney at the number above.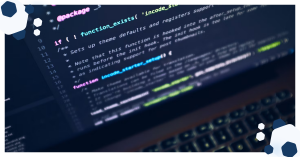 Combining the development efforts and the ongoing maintenance of your software is key to ensuring that you have a robust and constantly improving and evolving solution.
Having a software maintenance plan is just as important as the initial development. Professionally managed maintenance allows for the continual improvement and adaptation to changing business needs and technological advancements.
Read More
Avoca House,
189-193 Parnell Street,
Ireland.
D01 H578
Copyright © 2023 OpenApplications All rights reserved.
OpenApplications Consulting Ltd. Registered in Ireland No. 355595