OpenApp Support #JerseyDay in Aid of Goal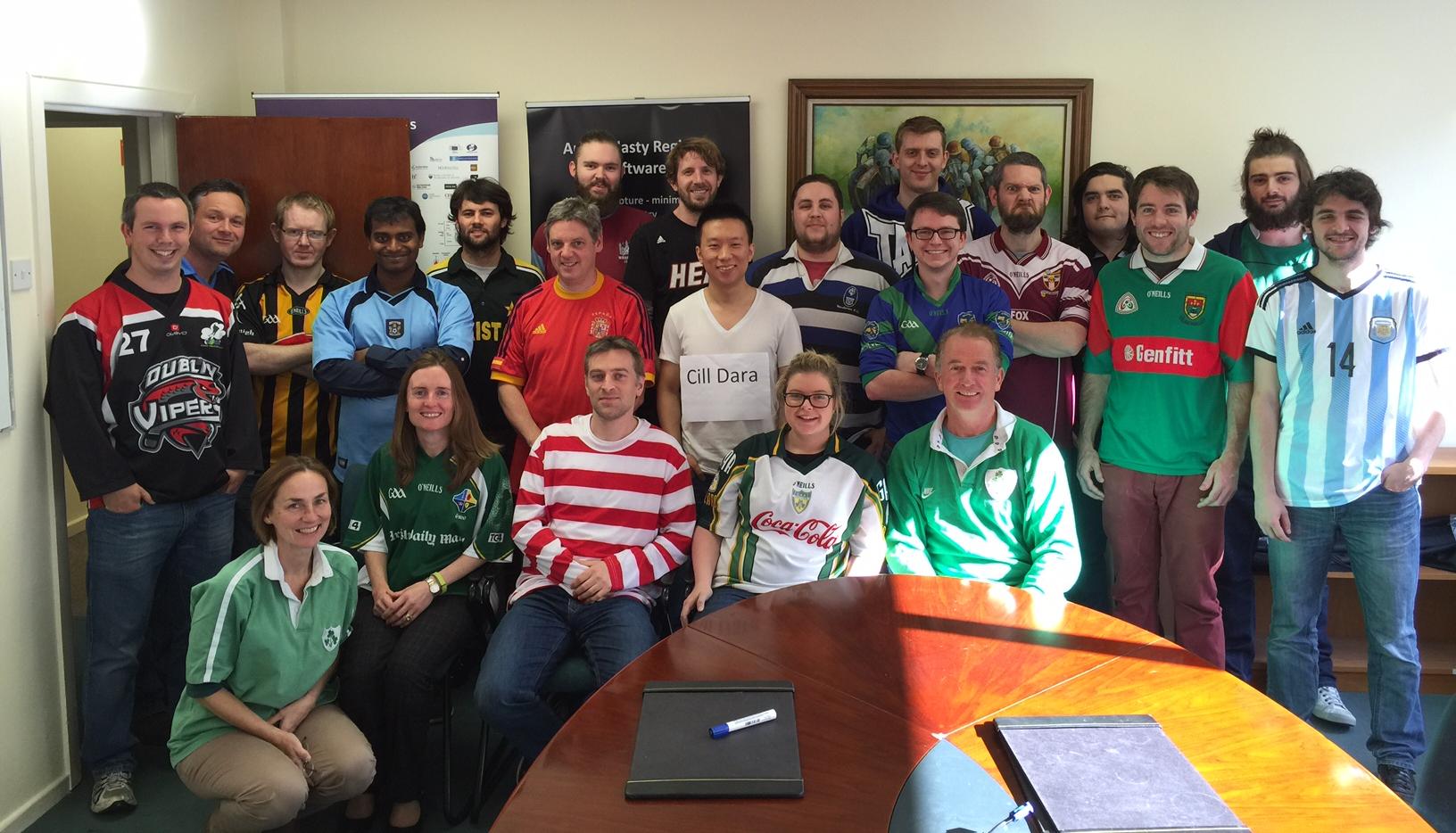 OpenApp was delighted to take part in this year's GOAL #jerseyday fund-raising campaign. Jersey Day took place in over 2,300 locations this year, which makes it the biggest Jersey Day yet.
Our staff dusted down old club jerseys and came into work wearing jerseys of different clubs. We had soccer jerseys, GAA jerseys, rugby jerseys, American football jerseys and cricket club jerseys. We had jerseys from Kilkenny, Dublin, Mayo and Coventry City.
We even had a 'Where's Wally?' jersey and a home-made Lily White jersey!
Goal is now operational in 19 countries, including Syria. During this year alone, despite the dangers, they will deliver aid to more than 850,000 Syrian people. They are also at the coalface of the Ebola response in Sierra Leone, Liberia, Guinea. Last November, at Port Loko in Sierra Leone, Goal took charge of a new Ebola Treatment Centre. To date more than 500 people have been treated at our centre.
"We're delighted to help Goal. They do fantastic work around the world. We are big believers in giving something back and when we saw this campaign, we jumped at the chance to help. The guys really got behind it." said Mel McIntyre, MD of OpenApp. "We had five different sports represented...we'll have to see if we can get a few more for next year!" concluded Mel.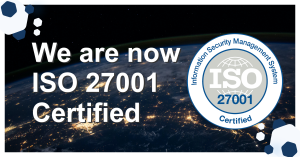 OpenApp are delighted to announce that we have now attained ISO27001 certification through a huge amount of collaborative effort by our team. This has been a goal of the company for many years, we have always strived to provide the most secure systems and services so achieving this accreditation is a massive affirmation of the work the team has been continuously doing over the years……
Read More
Avoca House,
189-193 Parnell Street,
Ireland.
D01 H578
Copyright © 2022 OpenApplications All rights reserved.
OpenApplications Consulting Ltd. Registered in Ireland No. 355595