Clinical Patient Management System for European Reference Networks: Bringing multi-disciplinary medical specialists together virtually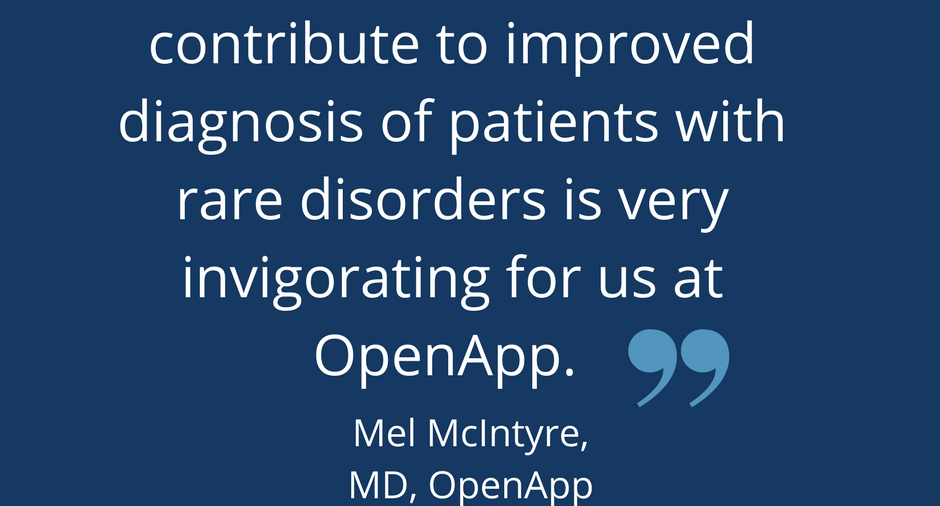 Imagine if you are one of the 30 million patients who suffer from a rare disease. What if the best specialists from across Europe could join their efforts to tackle your rare disease and give you the best highly specialised healthcare?
That's the purpose of the European Reference Networks (ERNs) and it has just become a reality. 23 ERNs across all rare diseases were approved by the European Commission late December 2016, with another to be approved in the next round. Through these networks, over 370 hospitals and nearly 1,000 specialist centres of expertise will be linked, connecting thousands of experts, researchers and doctors, across 25 EU Member States.
The workings of the ERNs will rely on a common IT platform which will be developed and managed exclusively by Dublin-based OpenApp with support from Vitro Software, another Irish healthcare software business.
Teams of multi-disciplinary medical specialists will meet as a virtual clinical board. Connecting through the dedicated IT platform, they will discuss patients' details to help diagnose and suggest treatment of rare diseases across Europe. The IT infrastructure will support the confidential exchange of patient information as well as storing clinical data and medical images collected by each ERN. This will become the standard tool for the ERNs.
Mel McIntyre, MD of OpenApp commented at the announcement, "The idea that we can contribute to improved diagnosis of patients with rare disorders is very invigorating for us at OpenApp. We have been developing patient centric information systems for a number of years in collaboration with Irish Health Services.
"We now get to use this knowledge and expertise on a European stage to promote shared cross border healthcare. This is very exciting for us, our partners and friends aswell as European citizens who will benefit from this initiative." McIntyre concluded.
OpenApp chosen for its expertise
OpenApp is no stranger to facilitating the secure and confidential exchange of patient information across borders. Their IT platform is currently used for many rare diseases in both clinical and non-clinical settings helping patients, clinicians and researchers by providing better, more focused information. OpenApp is developing and supporting registries for many diseases including Cystic Fibrosis, Tay Sachs, Alpha One Antitrypsin, Epidermolysis Bullosa, Atopic Dermatitis and Haemophilia.
In order to deliver a project of this scale, OpenApp enlisted the support of healthcare IT company across Europe including Cineca in Italy, Aridia in Scotland, Vu2Vu in Ireland and Osimis in Belgium.
What's new about ERNs
What's new about the ERNs is that it establishes a formal connection of experts between Member States, as recognised by the EU. It inaugurates a structured platform which allows clinicians to pool their knowledge in areas where clinical expertise is rare. The EU have pledged support for the next 5 years to ERNs.
There has been much excitement among clinicians and patient groups at the announcement of the common IT platform, a real step toward increasing cross-border healthcare.
"OpenApp is facilitating our goal of utilising information technology to connect fundamental aspects of care provision in a manner that is patient-centric and clinician and researcher engaged. This is a strategy that erodes borders and allows key information to drive better, more inclusive outcomes, securely, safely and as a supportive community." said Dr Dimitri Wall, eHealth coordinator ERN Skin.
"Seeing this embedded in a pan-European effort to address rare diseases is exciting and will revolutionise equity of access to high-quality care." continued Professor Alan Irvine, Crumlin Children's Hospital Ireland.
Yann Le Cam, CEO of EURORDIS–Rare Diseases Europe, a non-profit alliance of over 700 rare disease patient organisations summarised the importance of the ERNs, "We stand at a point in history – by connecting patients, experts and hospitals through ERNs, we will revolutionise rare disease patients' access to high-quality care and will be able to measure the improvement of patient health outcomes. This will help to break isolation of patients, tackle the silos that experts work in and help to reduce the current inequality in care reported between rare diseases and between Member States."
He continued, "EURORDIS and OpenApp have a long standing collaboration and exchange of views; OpenApp has recently become a EURORDIS' corporate partner; we welcome this important new step in our collaboration to bring innovation of value to patients and doctors."
The contract is worth €5million to OpenApp over the course of 4 years with OpenApp planning to double its workforce over the next few years.
-ENDS-
About OpenApp
Based in Dublin, OpenApp is a software development and support business focused on the healthcare sector. In business since 2002 and with a staff of over 20, OpenApp have made a strong move into the eHealth, Patient Registry and Patient Health Record since about 2012 with deployments for the European Cystic Fibrosis Society Patient Registry, The Irish Skin Foundation, The National Office for Clinical Audit National Orthopaedic Register, an International Haemophilia Study and more.
OpenApp has developed and supported Health Atlas Ireland for the Irish Health Service Executive since 2006, a collection of Quality Assurance, Health Intelligence and Service evaluation applications for hospital and public health use.
www.openapp.ie
About ERNs
Over 30 million people are affected by a rare disease across Europe. It can be a huge challenge to provide highly specialised treatment or care for patients who have complex and rare conditions. Add to that the scattering of small patient populations across the EU, sometimes in isolated locations where expertise is non existent or can't be accessed.
The ERNs are themed into 23 disease groupings so every rare disease patient will be part of an ERN. Some of the 23 networks that have been approved include lung, ear nose and throat, neuromuscular, eye, neurological, haematological, neuromuscular, heart, musculoskeletal, autoimmune or vascular diseases.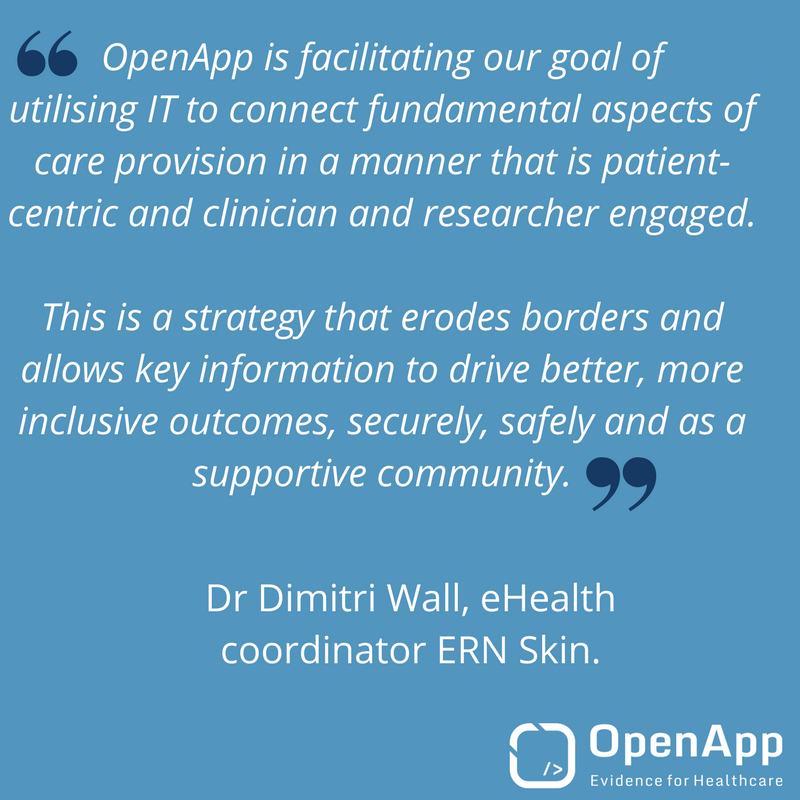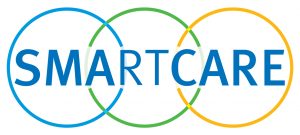 This exciting initiative combines collecting real-world patient data by neurologists, clinicians and patients to enable clinical research and engagement of spinal muscular atrophy patients receiving treatment.
SMArtCARE is a multi-year joint initiative of neurologists, paediatricians, and patients with spinal muscular atrophy (SMA). Spinal muscular atrophy refers to a group of rare genetic diseases resulting in muscle wastage and weakness. Symptom onset can be seen in both children and adults but the most severe form typically presents in children under 18 months old. Until recent treatments survival past childhood was unusual.
Read More
IQVIA (NYSE:IQV) is a leading global provider of advanced analytics, technology solutions and contract research services to the life sciences industry dedicated to delivering actionable insights. Learn more at www.iqvia.com.