Patient Registries in a Digital Europe

The PARENT Joint Action recently held its final event entitled 'Patient Registries in a Digital Europe'. They concluded a successful project which has now provided tools and resources to support the long-term perspective on registry interoperability.
Back in 2011, the Joint Action group were tasked with supporting EU Member States in developing comparable and interoperable patient registries in fields of identified importance (e.g. chronic diseases, medical technology). The aim of which was to rationalize the development and governance of patient registries. This thus would enable analyses of secondary data for public health and research purposes in cross-border settings.
It was co-funded by the European Commission and 12 Member States.
The main PARENT resources presented at the final event were the Registry of Registries (RoR) – mapping and analysis of existing registries, Methodological Guidelines on Governance of Registries, and the Registry Assessment tool to identify unmet needs/standards, quality, completeness of data and interoperability of patient registries.
What the action group really shows is just how important registries are to rare disease organisations and the community as a whole. The Registry of Registries (as of today) had over 200 registries listed. And more importantly, one of the key services that PARENT wants to provide is to help new and existing registries to be more interoperable. Something which we here at OpenApp have been talking about for the past number of years. Our platform that we have developed which our patient registry software sits on was created with inter-operability as standard.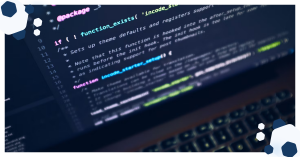 Combining the development efforts and the ongoing maintenance of your software is key to ensuring that you have a robust and constantly improving and evolving solution.
Having a software maintenance plan is just as important as the initial development. Professionally managed maintenance allows for the continual improvement and adaptation to changing business needs and technological advancements.
Read More
Avoca House,
189-193 Parnell Street,
Ireland.
D01 H578
Copyright © 2023 OpenApplications All rights reserved.
OpenApplications Consulting Ltd. Registered in Ireland No. 355595