Want to know more about the ERNs?

On 1 March the newly established European Reference Networks (ERNs) began their work. ERNs are unique and innovative cross-border cooperation platforms between specialists for the diagnosis and treatment of rare or low prevalence complex diseases. 24 thematic ERNs, gathering over 900 highly specialised healthcare units from 26 countries, will begin working together on a wide range of issues, from bone disorders to haematological diseases, from paediatric cancer to immunodeficiency. Joining up of EU's best expertise on this scale should benefit every year thousands of patients with diseases requiring a particular concentration of highly specialised healthcare in medical domains where the expertise is rare. Visit The European Commission Health page for more information.
OpenApp is delighted to be the developer of the Clinical Patient Management System of the 24 ERNs, enabling secure online consultations with leading specialists across Europe. It is the first company to create a cross border health record exchange.
This video explains the purpose and power of the ERNs in a few small minutes. (It's also available in different languages).
Photo credit: Fenimore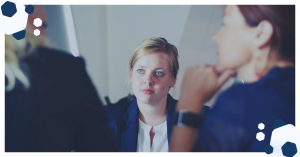 Geospatial Needs Analysis = Right Service In The Right Place Historically, new mental health staff were hired on a national basis and assigned to their nearby Community Healthcare Organization (or CHOs). While additional resources were welcome, this approach ignored community need in regards to the right services provided by the…
Read More
Avoca House,
189-193 Parnell Street,
Ireland.
D01 H578
Copyright © 2021 OpenApplications All rights reserved.
OpenApplications Consulting Ltd. Registered in Ireland No. 355595