Want to know more about the ERNs?

On 1 March the newly established European Reference Networks (ERNs) began their work. ERNs are unique and innovative cross-border cooperation platforms between specialists for the diagnosis and treatment of rare or low prevalence complex diseases. 24 thematic ERNs, gathering over 900 highly specialised healthcare units from 26 countries, will begin working together on a wide range of issues, from bone disorders to haematological diseases, from paediatric cancer to immunodeficiency. Joining up of EU's best expertise on this scale should benefit every year thousands of patients with diseases requiring a particular concentration of highly specialised healthcare in medical domains where the expertise is rare. Visit The European Commission Health page for more information.
OpenApp is delighted to be the developer of the Clinical Patient Management System of the 24 ERNs, enabling secure online consultations with leading specialists across Europe. It is the first company to create a cross border health record exchange.
This video explains the purpose and power of the ERNs in a few small minutes. (It's also available in different languages).
Photo credit: Fenimore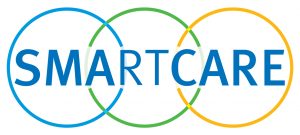 This exciting initiative combines collecting real-world patient data by neurologists, clinicians and patients to enable clinical research and engagement of spinal muscular atrophy patients receiving treatment.
SMArtCARE is a multi-year joint initiative of neurologists, paediatricians, and patients with spinal muscular atrophy (SMA). Spinal muscular atrophy refers to a group of rare genetic diseases resulting in muscle wastage and weakness. Symptom onset can be seen in both children and adults but the most severe form typically presents in children under 18 months old. Until recent treatments survival past childhood was unusual.
Read More
IQVIA (NYSE:IQV) is a leading global provider of advanced analytics, technology solutions and contract research services to the life sciences industry dedicated to delivering actionable insights. Learn more at www.iqvia.com.