OpenApp Delighted to Support Rare Disease Day, 28th February 2015

We've been working with rare disease patient organisations for some time and are delighted to support Rare Disease Day.
What is Rare Disease Day?
Rare Disease Day takes place on the last day of February each year – the 28th February. It's objective is to raise awareness amongst the general public and decision-makers about rare diseases and their impact on patients' lives.
Did you know that over 6,000 different rare diseases have been identified to date, directly affecting the daily life of more than 30 million people in Europe alone?
The complex nature of rare diseases, coupled with limited access to treatment and services, means that family members are often the primary source of solidarity, support and care for their loved ones. The Rare Disease Day 2015 theme Living with a Rare Disease pays tribute to the millions and millions of parents, siblings, grandparents, spouses, aunts, uncles, cousins, and friends whose daily lives are impacted and who are living day-by-day, hand-in-hand with rare disease patients
Hand in Hand, Day by Day
In Europe, there are many initiatives designed to improve daily life: Developing and facilitating access to diagnostics and treatments can change the day-to-day reality for someone with a rare disease. Identifying and improving access to specialised social services for rare diseases enables families to improve the quality of daily life.
We develop rare disease registries and have seen first-hand how registries can make a difference in people's lives and care pathways. Little things can make a huge difference.
Lets All Raise Awareness for Rare Disease Day
Rare Disease Day was started by patient organisations and is patient-led. This is a day that deserves to be acknowledged and we'll certainly be pushing the message out about the need to become more aware of rare diseases. The theme is day by day, hand by hand, so together, anyone who knows anyone with a rare disease is encouraged to share the message.
Filed under: Rare Disease, Clinical Assessment Platform, Rare Disease Registry, Clinical Insight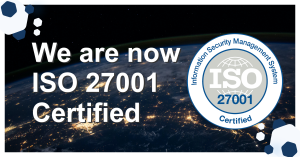 OpenApp are delighted to announce that we have now attained ISO27001 certification through a huge amount of collaborative effort by our team. This has been a goal of the company for many years, we have always strived to provide the most secure systems and services so achieving this accreditation is a massive affirmation of the work the team has been continuously doing over the years……
Read More
Avoca House,
189-193 Parnell Street,
Ireland.
D01 H578
Copyright © 2022 OpenApplications All rights reserved.
OpenApplications Consulting Ltd. Registered in Ireland No. 355595