Clinical Patient Management System for European Reference Networks: A Case Study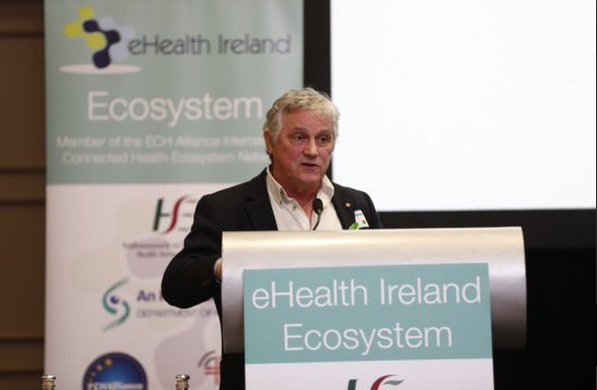 Over the past couple of weeks, some of the team here have been attending, exhibiting and speaking at various Health & Rare Disease conferences.
eHealth Ireland Ecosystem
Our MD Mel McIntyre gave an update at the eHealth Ireland Ecosystem event. Mel took to the podium to discuss how a registry can make a huge impact on patients with and research into Bipolar. He led a discussion that was hugely engaging and helped advance thought on this important project.
Along with Dr. Barry White, Consultant Hematologist at St James Hospital, Mel discussed the key requirements of integration between stakeholders, the need for data repositories and the use of open source platforms as a vital element of the future of eHealth projects.
BPSU
George Reynolds, our Director of Business Development and Anil Metha exhibited at the British Paediatric Surveillance Unit (BPSU) Rare Disease Conference in the UK to help celebrate Rare Disease Day. The BPSU held a tea party with many patients' organisations in attendance. This was entirely inspiring.
Eurordis
George hopped on a plane after BPSU to celebrate Rare Disease Day with Eurordis. Last year, we became a sapphire member. It is a pleasure to share our domain knowledge of registries with the other members. A key take-away was the real potential that ERNs will bring to patient care.
Genetic Disorders Leadership Symposium
Our MD was back on the road to attend and speak at UK Genetic Disorders Leadership Symposium with our client, Daniel Levi of The CATS Foundation.
It was an inspiring session about how small charities supporting rare diseases can create and implement a cost-effective disease specific registry. Daniel spoke about the impact of having a registry for Tay Sachs.
Mel spoke about how our registry software is used for gathering evidence. He also announced our free registry software to manage up to 100 patients and 4 users. Using the dataset as defined by Epirare and using OpenEHR thinking, this is an ideal way for smaller patient organisations to either get started with a registry or update their existing one.
A key take-away for us was collaboration and connections continue to be important in the area of rare disease patient registries and the value that they bring.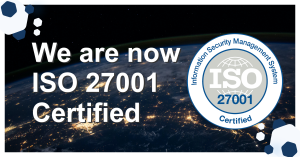 OpenApp are delighted to announce that we have now attained ISO27001 certification through a huge amount of collaborative effort by our team. This has been a goal of the company for many years, we have always strived to provide the most secure systems and services so achieving this accreditation is a massive affirmation of the work the team has been continuously doing over the years……
Read More
Avoca House,
189-193 Parnell Street,
Ireland.
D01 H578
Copyright © 2022 OpenApplications All rights reserved.
OpenApplications Consulting Ltd. Registered in Ireland No. 355595