OpenApp supports Metachromatic Leukodystrophy Disease Research on Rare Disease Day 2023

To celebrate Rare Disease Day 2023, which takes place on the 28th of February, we are changing our colours and showing our support for the Metachromatic Leukodystrophy Disease (MLD) Support Association UK.  OpenApp started working with the MLD support association in the UK under our 2018 Corporate Social Responsibility (CSR) scheme titled the Rare100 CSR scheme.
Metachromatic Leukodystrophy Disease
MLD is an ultra-rare disease usually first presenting in patients under 2 years old. Its incidence rate is roughly 1 in 40,000 of live births, but with increased developments in diagnostic tools this figure is expected to increase. The cause of MLD has been pinpointed directly to a deficiency in Arylsulfatase-A, an enzyme which prevents the build up of enzyme sulfatides, a deficiency leads to destruction and degradation of the myelin sheath, resulting in improper nerve function in the brain and periphery nerves.
Lipid metabolism is part of the body's metabolic needs (e.g., energy production). Similar to other genetic disorders that impact the lipid metabolism, there are multiple categories of MLD. These respective forms of the conditions differ in the age they manifest.
The most prevalent form of MLD is 'Late Infantile MLD' with sufferers exhibiting difficult walking, and displaying abnormal and/or erratic movement patterns when they are in motion. Late Infantile MLD is the most common, accounting for 50%-60% of cases of MLD.
Early and Late Juvenile MLD affects those in the 3-16 years old age bracket, with suffers showing difficulties with fine motor skills. They may also exhibit behavioural problems in school environments.
The final and rarest form is Adult MLD, it displays through slow and gradual decline of intellectual and cognitive capacity. Unfortunately this category of MLD is often misdiagnosed as a psychiatric illness resulting in inappropriate care and treatment. If you wish to learn more about the condition and its manifestations, please visit the MLD Website
Recent MLD Developments - And A Big Celebration
While historically there has been no cure for MLD, a recent groundbreaking breakthrough in gene therapy has resulted in the first case of MLD being cured. This is a landmark case, a 19 month year old girl is now completely cured of MLD, after she was treated with the gene therapy drug, Libmeldy, designed by Orchard Therapeutics: Gene Therapy MLD.
As a company that has been involved with rare disease registries since 2012, we see how hard representatives from rare disease patient organisations advocate for their community, so it is wonderful when the rare disease community has cause to celebrate. With the advent of gene therapy and increased data collection for rare diseases, we look forward to more good news stories like this.
Rare Disease Day 2023 - Support MLD
Rare Disease Day is a globally-coordinated movement working towards equity in social opportunity, healthcare, and access to diagnosis and therapies for people living with a rare disease.  Join us in raising awareness for MLD and Rare Disease Day by donating and sharing this uplifting story!  Donate to MLD here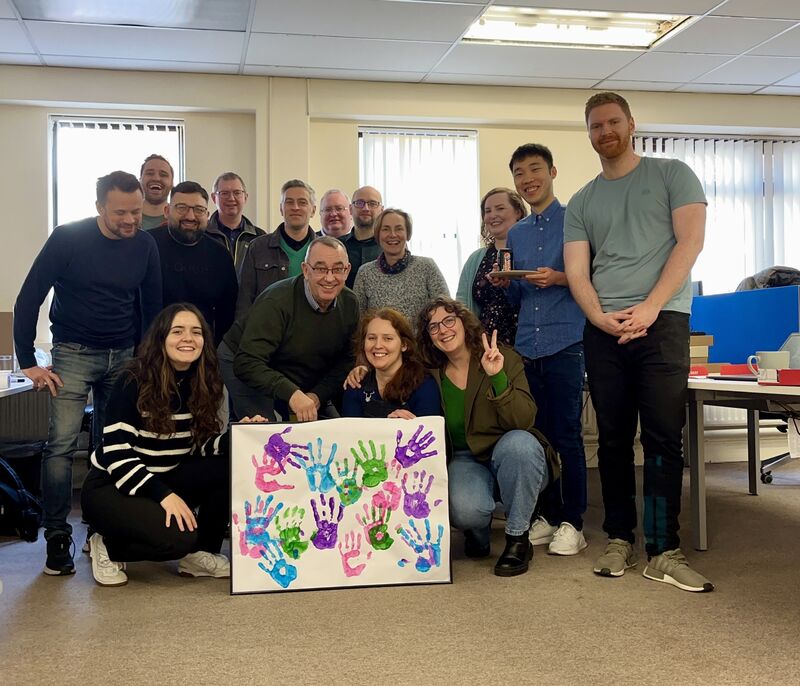 To find out more about our custom software solutions, or to talk to us about similar work you may undertake, contact us here.
Sorry, we couldn't find any posts. Please try a different search.
IQVIA (NYSE:IQV) is a leading global provider of advanced analytics, technology solutions and contract research services to the life sciences industry dedicated to delivering actionable insights. Learn more at www.iqvia.com.